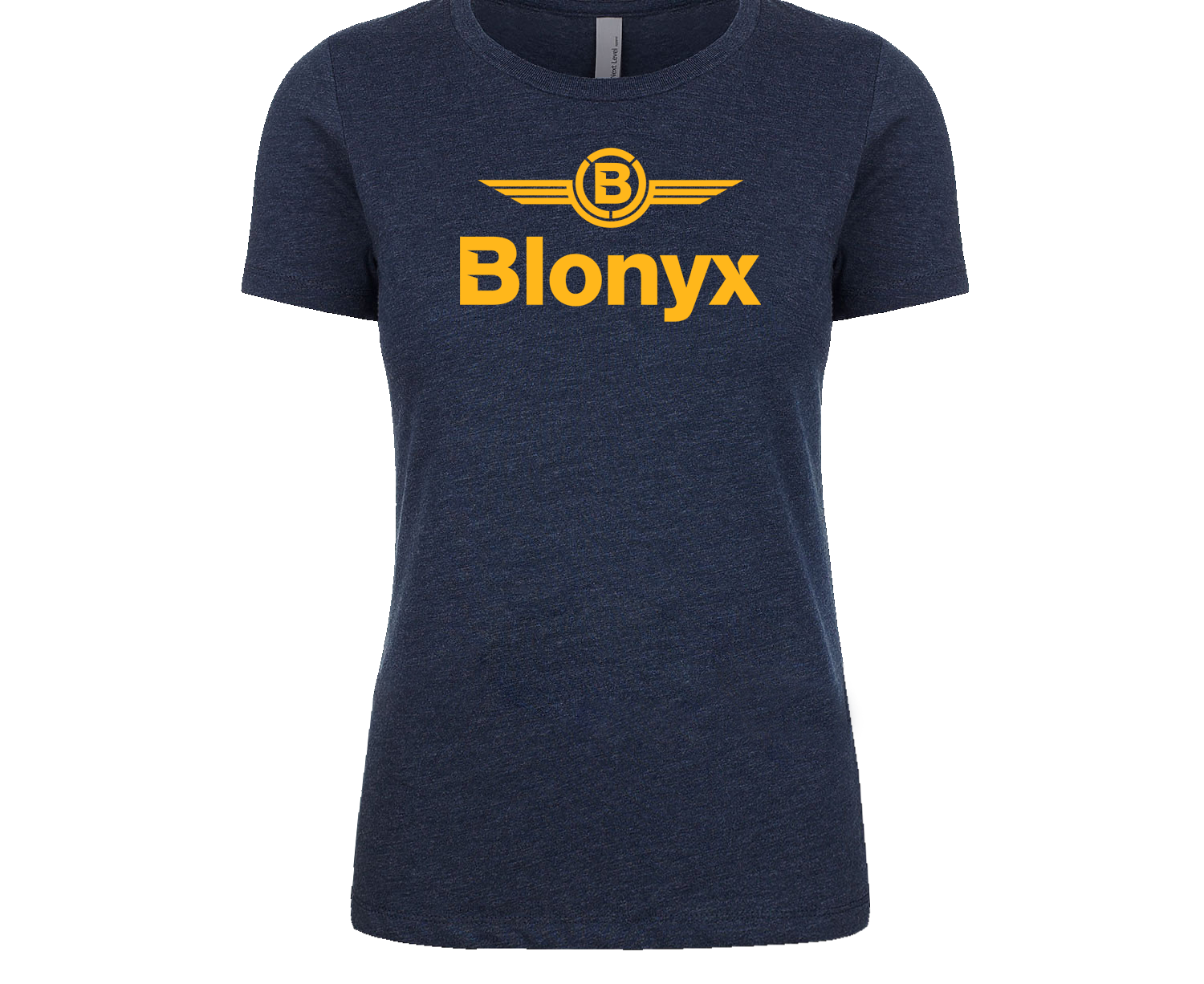 Blonyx S14 Women's Shirt - Midnight Navy
Proud to be an athlete that takes their supplements seriously? Support our better supplement cause by wearing your Blonyx Series 14 Shirt with pride... especially when you get it for FREE by purchasing supplements over $100.
Wear this high-quality shirt and represent what you believe in. 
Key features
Athletic fit that hugs your arms and shoulders just right
Quick-drying because you have things to do
Fabric 
60% cotton/40% polyester
Preshrunk but will lose some size if drying on high
4.3 oz light
Blonyx S14 Women's Shirt - Midnight Navy